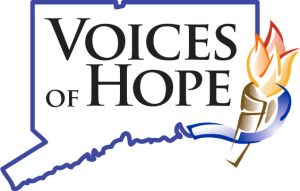 March of the Living Trip
April 17 – 26, 2023
It is only by remembering the past that we can ensure the future.
Join the Voices of Hope delegation, our trip educator and historian, Dr. Samuel Kassow and 10,000 people from around the world as we march together in solidarity in Poland on Yom HaShoah and in Jerusalem on Israel's 75th birthday. 
We are so excited to be sharing that Voices of Hope's March of the Living application is now open.
Our trip will run from April 17 through April 26, 2023 but includes a hotel stay in Krakow on the evening of April 16 so that we can begin our program early in the morning of April 17.
We will be in Poland until April 23 and then will be traveling to Israel where we will be until April 26.
The cost of the trip includes airfare from Poland to Israel.
The cost of the trip does not include airfare to Poland and home from Israel. We ask that you make your own arrangements to allow you to use any points and/or plan for extensions.
All hotels will be the equivalent of 4 and 5 stars.
In Poland, we will be in Warsaw to commemorate the 80th anniversary of the Warsaw Ghetto uprising. We will stay 3 nights in Israel and be there to celebrate Israel's 75th birthday.
All food served will be kosher and will include 2 dinners, Shabbat lunch and 5 lunchboxes in Poland and 3 dinners (including Mega Event BBQ) and 1 pizzur lunch (we provide money for you to eat in a restaurant) in Israel.
The cost includes all entrance fees, guides, security, tips, double occupancy hotel rooms, the flight from Poland to Israel and a March of the Living backpack and jacket.
The cost of the trip is as follows:
April 17 – 26, Poland and Israel – $6500
April 17 – 23, Poland only – $4400
Poland program only with flight to Israel – $4825
Single supplement Poland – $1225
Single supplement Israel – $550
Following completion of the application, payments to Voices of Hope are tentatively due as follows:
12/15/2022 $1000 payment due
12/21/22 50% payment due
1/23/23 final balance due
In addition, we will work with you to help plan any extensions and/or family history trips. We are looking forward to sharing in this once in a lifetime experience with you. Click here for the application! Questions? Click here!